ONE TREE PLANTED
Restoring our planet's ecosystems has never been more important. Great White already performs an important role in reducing waste and recycling and on top of that by helping fund our reforestation efforts they will contribute to the restoration of forests all over the world - Louis Lagoutte (onetreeplanted.org)
We donate €1 for every 1 ton of paper we shred
Work with amazing partners in – North America, Latin America, Asia, and Africa – and 18 different countries to get trees in the ground and restore forests after fires and floods, create jobs, build communities, and protect habitat for biodiversity – They are constantly expanding there reach for reforestation initiatives in new cities, states, and countries around the world.
One Tree Planted works with businesses to help with their CSR initiatives. By being flexible and understanding their needs, they find the right way for any business to give back – they just want you to get involved! Whether it's organising employee events or donating to one of their planting projects around the world.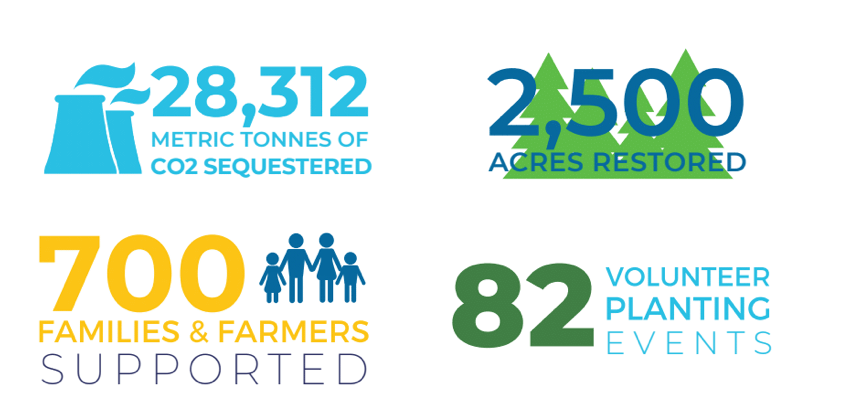 Building forests and communities
Reforestation projects rebuild forests after natural disasters and deforestation. This doesn't just benefit nature and the climate, it directly impacts the people living in the affected areas.
Protecting threatened & endangered biodiversity
They have projects that are rebuilding and protecting the habitats of Orangutangs in Indonesia, the Tasmanian Devil in Australia, and even the Orca whales of the Pacific Northwest.
Combating climate change & reducing carbon emissions
Planting trees remains one of the best ways to reduce global carbon emissions. The average mature tree is capable of sequestering 48 Ibs of carbon each year. 
As global deforestation continues, their reforestation projects are planting trees that will clean the air we breathe for years to come.